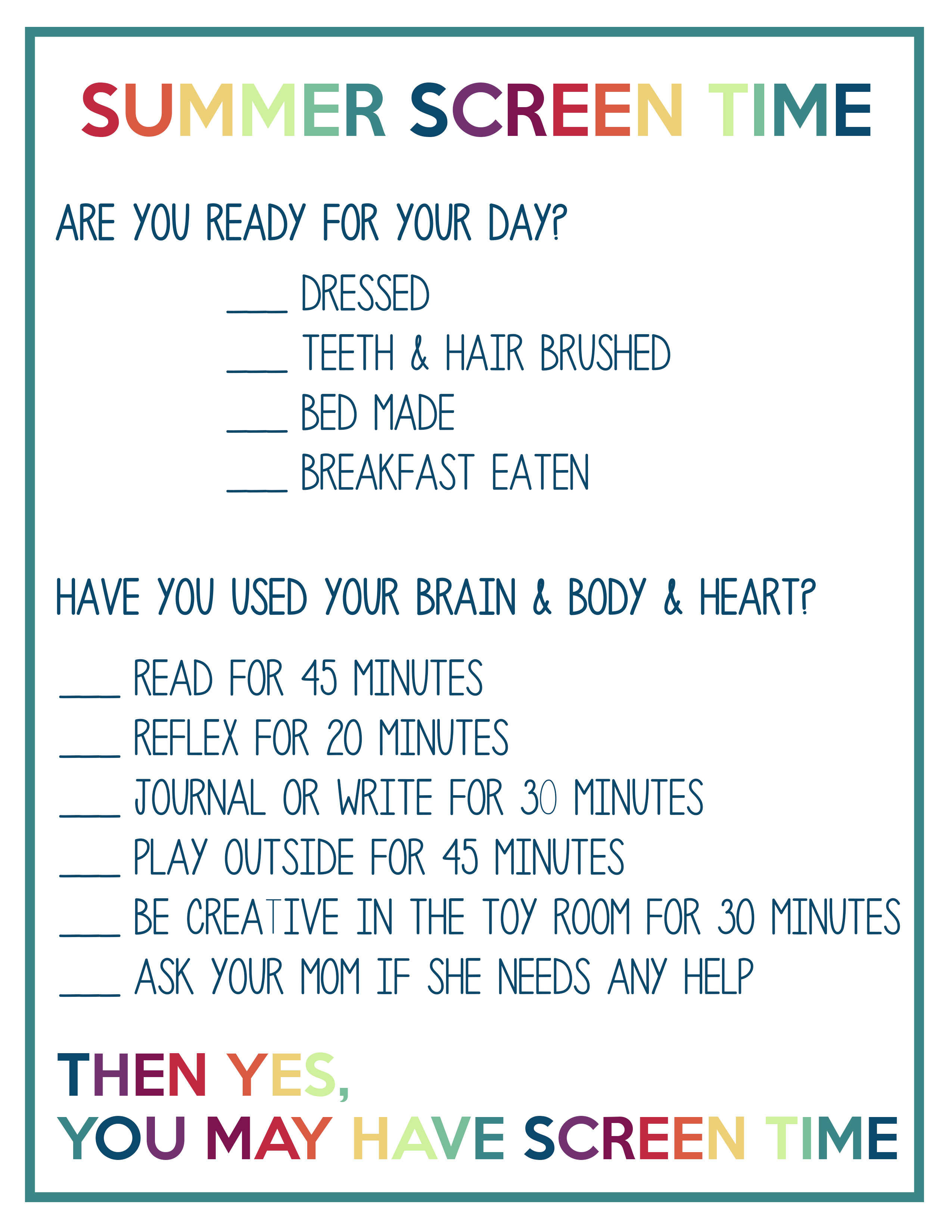 My kiddos are finally out of school! It seems like this school year has dragged on forever. I'm excited to be unscheduled and FREE! But, just like most moms, summer time brings big changes around our home. It usually takes us a week to get in a grove and my youngest has been the whiniest ever lately. Also, can I mention we've been "potty training" since February. I think we finally turned a corner, but not before I texted our day care provider back in Minnesota and asked if I could send him there for a few weeks to get this situation taken care of. She said sure and I was pretty close to taking her up on it. I'm kidding. Mostly.
I knew I needed a plan for the summer, especially regarding screen time. It's so easy to let them entertain themselves in front of a glowing TV or tablet or computer and then 30 minutes turns into 60 minutes. My plan is to have activities or field trips most days but on the ones I don't, we for sure need a plan. I remembered seeing some summer screen time check lists on Pinterest and really liked the layout of Mique's over at Thirty Handmade Days and knew I needed to make one for our family. The big boys have the same checklist (different border colors so they know which one is theirs) and I made a different one for Wesley, just because the expectations are different. I debated putting pictures next to all of his to give him some visual clues as to what he's supposed to do, but after I read it to him and he basically recited it, I figured we were good.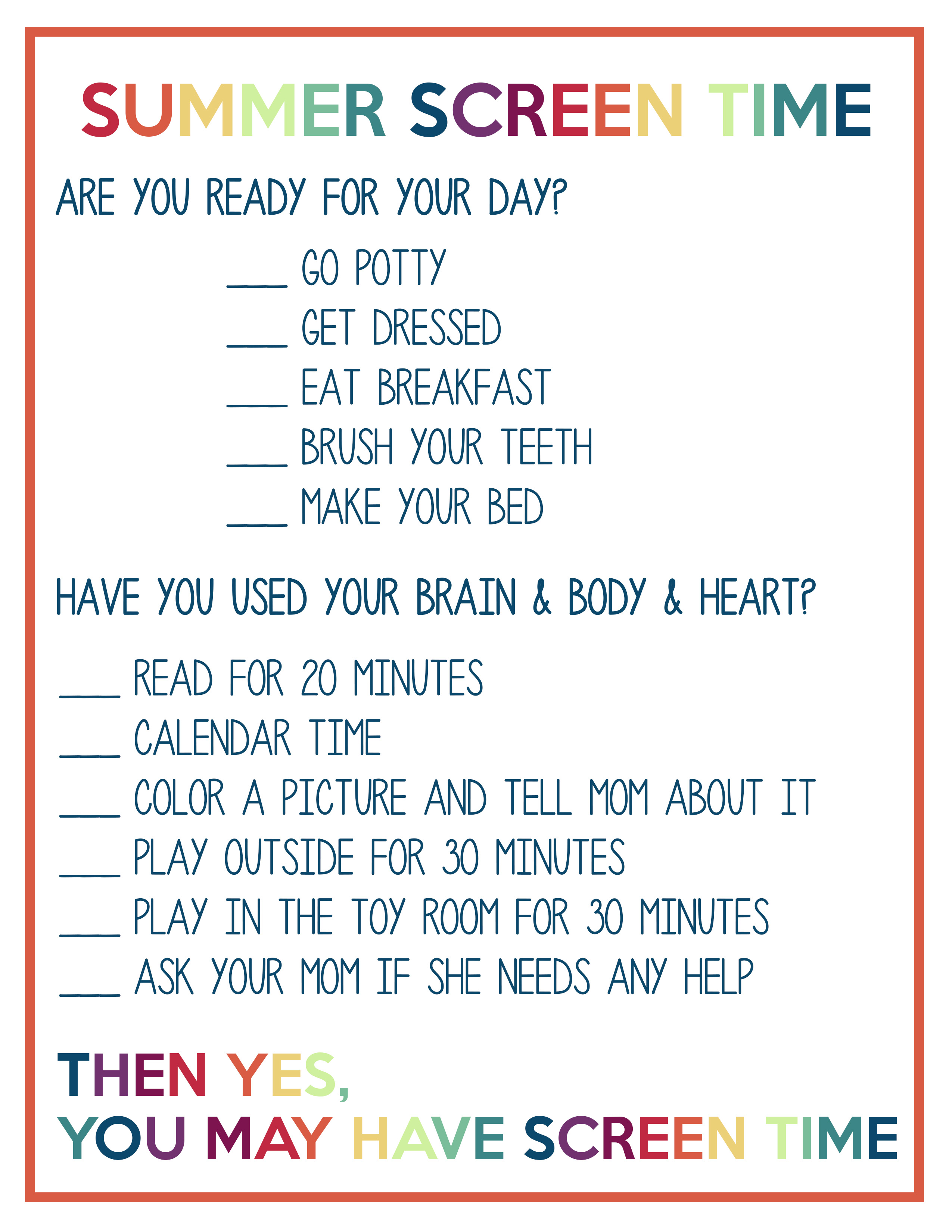 I talked about our new rules the night before I expected them to use the new checklist. I got one set of eye rolls and a moan but other than that they were fine. The next morning I printed and laminated their checklists, went over the expectations with all of them and then let the magic happen. No really, magic really did happen. I fully expected whining, tears, arguments, maybe some stomping feet. None of it. They went off and started on their lists. So, for now, the goal is to accomplish the list but the long game is that I'm hoping they'll stop seeing it as items to complete as fast as they can, and let themselves get engaged in each activity. I know that won't happen right away, but I am pretty confident it will. For now, I'm just excited that there hasn't been any mindless wandering around the house wondering what to do. (Because seriously, you have a whole room dedicated to play and games and blocks, you must be able to find SOMETHING. No? Okay, well I guess keep wandering.)
The first week has been awesome; dare I say…peaceful? There's been some minimal arguing but they are doing a pretty good job working through it themselves. I'm hoping that it only gets better from here!
How do you keep your kiddos' brains and bodies active during the summer?