I love September even though it's crazy busy. September brings school and new schedules. It makes me enjoy every last drop of the weekend once it rolls around. There is something about the sapphire sky and the leaves in all their autumn glory that brings such a peace to my heart. I love summer for all its craziness and family togetherness and days spent at the beach. But fall, oh sweet fall. It brings the contentedness of sweatshirts and bonfires and cozying up under a blanket with my husband as the sun goes down, crisp breeze on our faces. Can you smell the apple crisp yet? What about my most amazing pumpkin bread? I'm not sure how autumn ever went on without this recipe so thanks to my cousin for giving it to me! The bread itself is delicious but adding the buttery, caramely, vanilly sauce is a little piece of heaven.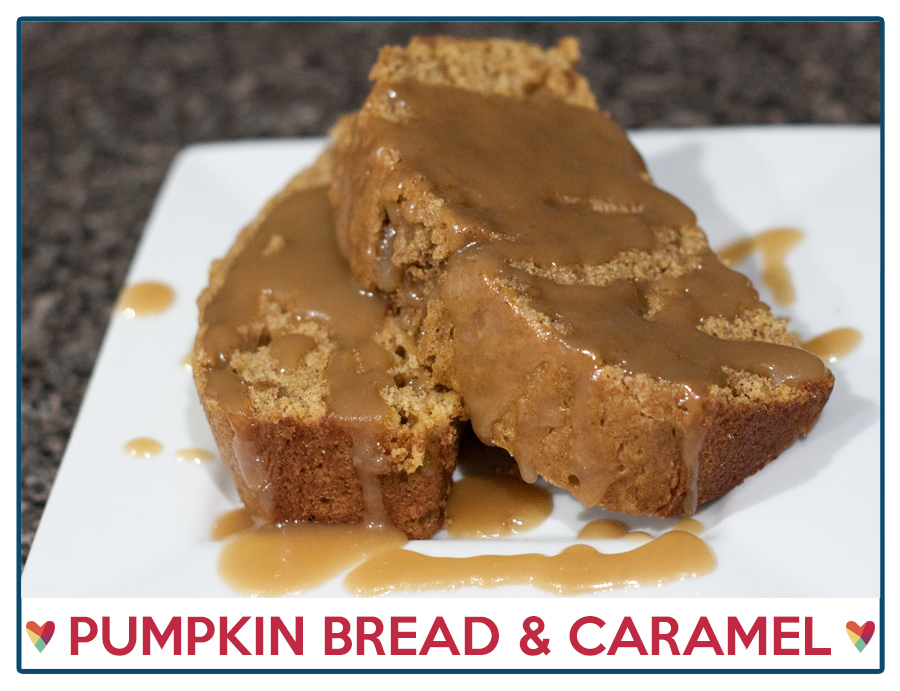 Pumpkin Bread with Brown Sugar Sauce
2014-11-01 18:14:43
Bread
3 1/2 cups flour
3 cups sugar
1/2 teaspoon baking soda
1 1/2 teaspoon salt
2 teaspoons pumpkin pie spice OR 1 1/2 t. cinnamon and 1/2 t. cloves
2 dashes cinnamon
2/3 cup shortening melted
2/3 cup water
2 cup pumpkin
2 eggs
Sauce
1 cup brown sugar
1/2 cup butter
1/2 cup evaporated milk
1 teaspoon vanilla
2 tablespoons corn starch
Bread
Preheat oven to 350 degrees.
Combine flour, sugar, baking soda, salt, and spice in large bowl.
In separate bowl, mix together shortening, water, pumpkin, and eggs.
Pour wet ingredients into dry and mix until just combined. Batter will be slightly lumpy.
Pour batter into 2 greased 10 inch loaf pans.
Bake for 40-50 minutes.
Sauce
Melt butter over low-medium heat, add brown sugar, evaporated milk, and vanilla.
Bring to boil.
Add cornstarch to thicken and whisk.
Enjoy pure deliciousness.
my momma heart http://mymommaheart.com/