It's been a better week. Thank you, Jesus. We've made a few trips to the stores to get more to do here during nap time and in the evenings. Wes picked out a dinosaur and hasn't put it down since. The big boys picked out UNO and Monopoly and a few books each. All of the boys' stuff is in Portland in storage and I've been hesitant to buy more because, hopefully soon, we'll be in a house with all their stuff from home. Sidenote: I wonder if I'll ever stop calling Minnesota home.
The boys have been champs. I often think they are handling it better than I am. They have made a few 7am Skype calls to friends back home and are hanging in there in regards to how little space we have. They haven't expressed concerns about new schools but they are so ready to be in a home with their own beds. I'm certainly ready for Wesley to be back in his own room, though after 3 weeks of sleeping with us I'm a little nervous he'll resist.
We have decided to rent for a couple years while we get to know the area. We've given ourselves two years before we start talking about staying or going back to the Midwest. It's hard to think that 5 months ago we were ready to build our forever home. It feels a little like a step backward but here is where we are. We are super excited that we will be moving in on Friday! With a house (finally!) we can start feeling settled but there are a gazillion things to do surrounding school registration, school shopping, and all that goes along with unpacking. Totally worth it, but I sense some crazy days ahead!
The boys will be in a brand new school this year. Construction is still finishing up as I type. The great thing is that kids are being pulled from 3 different elementaries to attend the new elementary so while some of them will know each other, it will be a new school with new people for everyone. I hope this makes it easier for my kiddos.
The school had a little play date at a local park so that kids could get together and get to know one another. It was great for the kids but I think it was better for this momma. It was nice to start making connections with other women in the city. I left such amazing friends behind that the thought of starting over is hard and scary. It felt good to start taking baby steps into making this community a home.
I'm so relieved with the way the boys have been handling this whole situation. We had some really hard moments before we left, especially in the last couple weeks leading up to the move. There were several times when one of the big boys would say, "I don't want to move to Seattle." or "Something about this just doesn't feel right." Ugh, my momma heart would break and I'd want to cry but I'd have to pull myself together and we'd talk. Two of our family values are "Say yes to adventure." and "We are a team." We'd talk about our values and we'd talk about the fact that whatever they are feeling is okay. I was also really honest about the fact that it wasn't easy for me or Dad either. I was going to miss my friends, too. We talked about that some days one of the boys might be sad and the rest of the family would need to rally around him. Maybe Mom or Dad would be having a rough time and we'd need everyone else to give us some extra love.
Here's some more pictures of Wes to enjoy. I swear the big boys are around here, too. They are less camera-happy these days and quite frankly, a little sad. They want to quietly read and when we are at the parks I'm wrangling Wes while they are out exploring further away from us so it cuts down on the photo opportunities. I'm hoping the new house will bring my happy-go-lucky boys back. And maybe a break from the heat (inside and out!) that's zapping all our energy.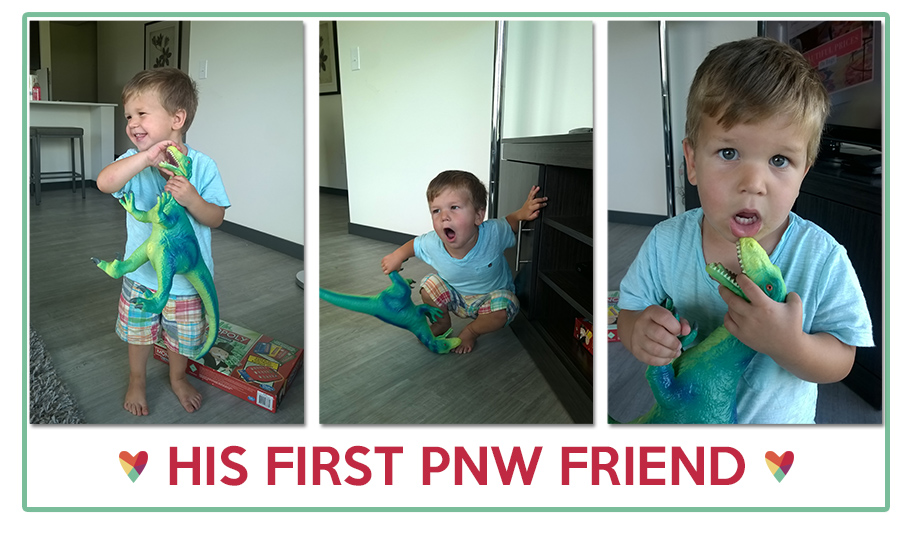 Excuse the phone-quality photos from our first few weeks. I haven't pulled out my big camera yet.